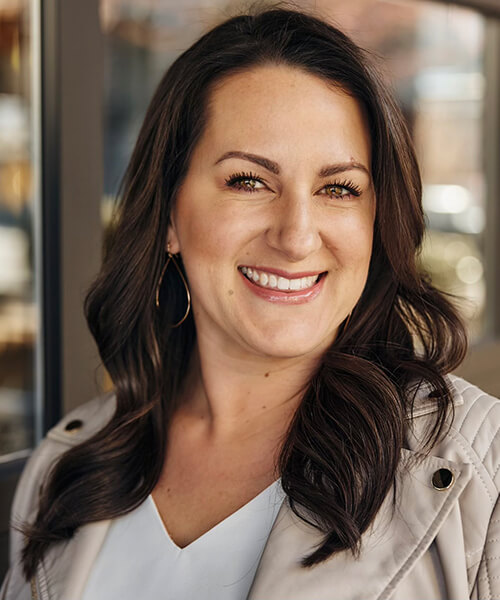 Traci Fischer
BROKER | Business Development Manager
For Traci Fischer, real estate success is all about the relationships she fosters with clients, not just the transactions she helps them accomplish. She works diligently to design effective, client-specific plans and skillfully negotiates transactions with attention to detail, but she's best known for her impassioned commitment to providing the highest level of service. She says, "I want my clients to feel I'm their trusted confidante, guiding them every step of the way through the selling or buying process to provide the most streamlined experience possible."
Whether clients are downsizing or upgrading, Traci is their biggest advocate, helping them transition to new homes and new beginnings. Her humor, warmth and professionalism make change easy. She's accessible and responsive, always delivering informed and practical advice around the clock. "I hold myself to an incredibly high standard and treat every aspect of a real estate transaction with utmost care and diligence," she says.
Prior to joining Sotheby's, Traci accrued 13 years' experience in client services, sales and marketing, where she honed her business acumen and made good communication the cornerstone of her business. She brings broad knowledge and an impeccable work ethic to her Sotheby's career.
A die-hard WSU Cougar, Traci is married to a die-hard Husky, proving she can face even the toughest adversity with diplomacy and grace. She enjoys cooking and hosting dinner parties, spending time with her family, and devoting time to a range of causes, from veteran's affairs to supporting Friends of FSH in finding a cure for FSHD, a form of muscular dystrophy.
Master Certified Negotiation Expert (MCNE)
#2 Broker in Company, 2020
Top 10 Broker: Q1 - Q4 2020
Top 10 Broker 2018 Q1 - Q3,
Elite member of the #1 coaching program in the world (Tom Ferry)